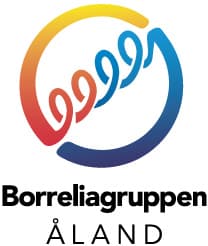 Åland Group for Borreliosis Research, a research group on Åland that has been active since the 90s, the Lyme disease group has its specialty and expertise in ticks and tick-borne infections. The Borrelia group has members from various professions in medicine and biotechnology. The Åland Group for Borreliosis Research has good collaborations with Linköping University but also other collaboration groups and universities.
Ongoing research:
AxBioTick
TBE – a casereport 2006-2021
Future research:
Field collection on Åland – Ticks and their pathogen content
Publications:
Over the years, the Borrelia Group has published many articles in various journals.
You can find the entire list of publications here: Borreliagruppens publikationslista